I have a short story in an anthology!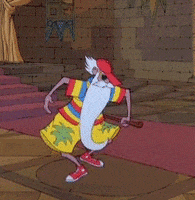 My short story, "The Debt-Keeper," was published in the Crossover Alliance Anthology Vol. 2 this month.
That's me on the top right of the list. :D
I've been keeping this announcement under wraps until our family Christmas celebrations were past, though, because part of our gifts to our parents were copies of the anthology (which you can purchase directly from The Crossover Alliance in your ebook format of choice
here
or in Kindle and paperback formats
here
*).
This is a big deal for me, and I've had the hardest time not spoiling the surprise.
You can also check out this
awesome group interview
that Peter Younghusband (who also wrote the foreword to the anthology) conducted with all the authors in the book. I wrote a little about the origins of the story and the world of John Valley where it and my two stories in
When the House Whispers
are set.
If you'd like to get a book of stories to entertain and challenge you, please pick up a copy. If you're near me, I can even autograph it for you. (I can't autograph ebook copies, though I will sign your eReader if you like. ;) )
* The book is printed via Amazon's CreateSpace platform, so it will come to you once they print it.